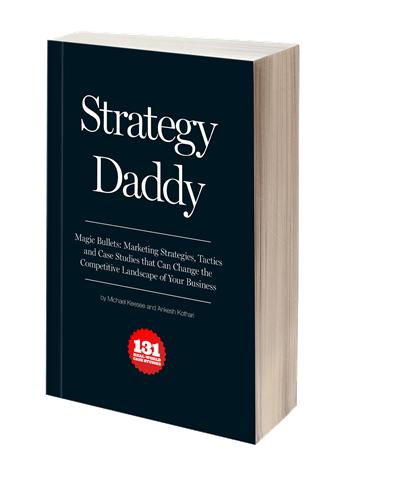 For the executive: Strategy Daddy helps to better understand how products are seen by customers.  Executives applying these strategies will develop products and marketing messages that increase sales.
For the manager: Strategy Daddy clearly identifies methodologies for developing a hook or angle for products and services. Managers will see a firestorm of success by combining creativity with strategy.
For the entrepreneur: Strategy Daddy offers case studies and associated tactics as a better filter than the usual gut check. Entrepreneurs will see strategies stripped to the core for application to new business.
Pre-Order Here: