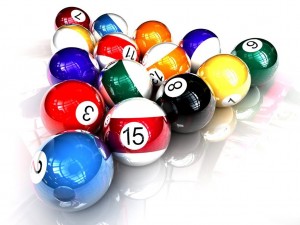 There is a store that only sells one thing: billiard tables. It carries all kinds of billiard tables. You might be surprised to know the different kinds of billiard tables that are made.  The price of each table varies too. One can buy a billiard table for as low as $200 to as high as $3,000!
All the salesmen in this store are very knowledgeable. They know everything about the game and even more about the tables. They are trained in a sales system. They would show the customer the $329 table first. They would reveal the features and benefits of that table one by one.
Then they would point to another table and say: "This table here is a bit pricey and costs more than $329 but it also has more benefits."  They would then compare the 2 tables and people would get interested in the more expensive table.  After all, people buy the billiards table just once and might as well select the better one!  The salesmen would then show a few more expensive tables and see if the customer gets interested in them or not.  This process generated a handsome average sale of $550!
One day, the owner of the store asks the salesmen to change their entire selling system. Continue reading ""Selling Down" Sales Process"